I believe I have witnessed the greatest gathering of hip-hop artists on a tour, EVER!
Judging from how weight of my eyelids and less than stellar coordination today, I am feeling good about hip-hop. If you have a chance to go to the Rock The Bells concert, do it. And if its outside, spring for the seats. My people on the lawn were getting a nice bath all day.
NASTY NAS IN THE BUILDING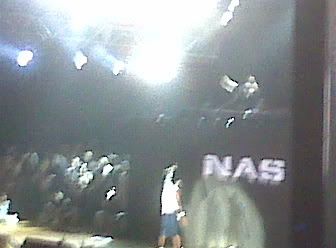 So I finally got a chance to rap with the abstract poetic before they blew up the stage. Stay tuned for snippets of an interview on both Ridin Big Radio (XM 66 RAW) and The Dub Sack (Music Choice Rap)




CHECK ME OUT ON MUSIC CHOICE'S RAP CHANNEL...THATS EITHER 409, 509, 609, etc. on your Digital Cable Box!

THURSDAY JULY 31ST @ 12 NOON, REPLAY ON SUNDAY, AUGUST 3RD @ 3PM

ALL TIMES EST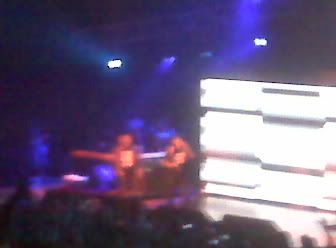 Oh yeah, so i'm backstage and this dude comes up to Posdnous and says "Yo man, i really love tribe called quest. Yall did ya thing!" All this and even a tax-free dap from plug one without even smacking dude. Of course I had to verbally harass him with a correction, was he that nervous that he couldn't tell the two apart?